I recently got an invitation to use Google's
GrandCentral
online service that allows me to pick a phone number and have it forward to any telephone I want. It simply can be your only phone number for life. At any time you can change the forwarding number.
I used to have AT&T VOIP service and they have an online service where I can check my incoming and outgoing calls, check voice mail and other similar functions.
GrandCentral can send all your voice mails to your e-mail so that you don't miss a voice mail message.
What I think is best is the availability to block callers, reject calls, send calls to your voice mail.
This is how it works:
Caller calls your GrandCentral number  GrandCentral calls your phones  You get a call and you take an action
Here is a screen shot of the control panel: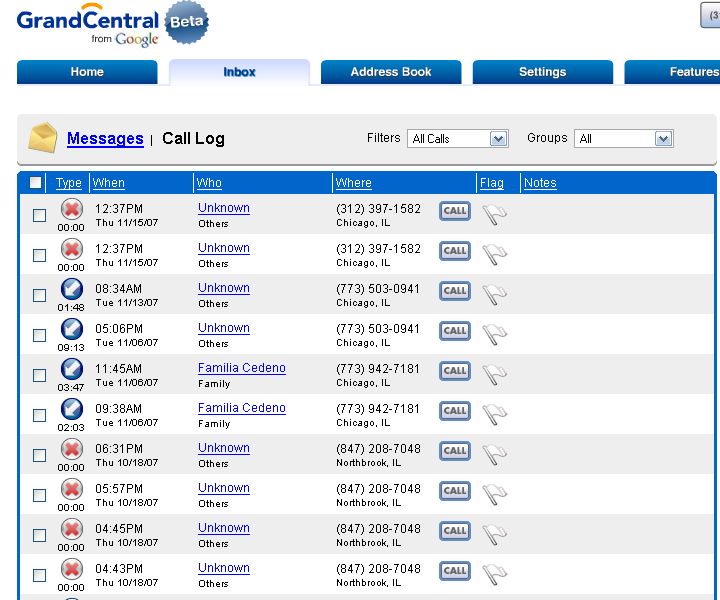 So far the service now is for free for one phone number. However, when it comes out of beta I am not sure how much they will charge for the service.